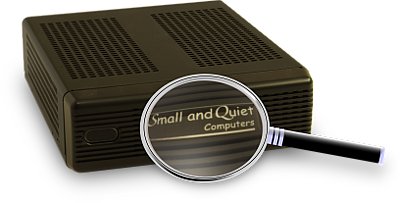 Welcome to
Small and Quiet Computers
We sell a range of PC equipment and components making us a one stop shop for small systems, whether you are looking for a complete system or the parts to build one yourself.
Our tiny custom systems are designed to fit neatly in to your home or business environment. You will find our prices competive but with no compromise on quality; Small and Quiet Computers are built to your requirements and our high standards. They are built from components you can rely on and with the software you want already installed. Our "Your PC Builder" page allows you to easily configure your perfect system.
We also offer a range of small system hardware - laptops, PC's, tablet pcs, etc - all from well known manufacturers.
If you wish to build a small PC yourself, then you will find all you need in our Components section.
And being a very customer focused company, you can be sure of the support you need.
So please visit our "Products" pages and see what we can do for you.